Click here for an interview with Moby.

Encomium: A Tribute To Led Zepplin
Ryko
Traditionally, tribute albums are a cheap way for record labels to make
a quick buck and has-been artists to get more drugs. Not so with
Encomium. Although industry bigwigs are probably responsible
for the uncreative lineup of bands as well as the annoyingly cute liner
notes, Encomium actually rises above it all. From Sheryl
Crow's soulfelt "D'yer Mak'er" to Duran Duran's lilting "Thank You" to
Cracker's romping "Good Times Bad Times," the quintessential Led
Zeppelin is effectively rendered on all 12 tracks. On that rare
occasion that a song strays from the original, it still seems to work
fine, thanks to the competence of the artists. Although fans are
probably wary of tribute albums, and understandably so after that Jimi
Hendrix cover debacle, Encomium is well worth a thorough and
honest listen.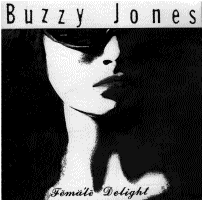 Fèmälé Delight
Billy Boy Records
From funk-backed rap to a Monkeys re-make and all the variations of rock
in between, these three joes from Indiana make a noteworthy musical
attraction for the diversity of their talent, if for nothing else. Some of the
goin'-too hard-for-the-rhyme lyrics ("No don't you piss her off; she'll
give you good reason to cuss") stand out like white socks at the prom,
but a few of the tracks, such as Mele Kalikimaka (a Christmas lick),
will strike a mallet to your funny bone. Overall, the band has
potential, but the album is a bit uninspired. Maybe next time.

Holy Terror
Ryko
Dubbed the "first real hardcore rappers" by Ice Cube, The Last Poets
have a history of releasing great albums that extends all the way back
to 1968 and, with this release, continues all the way through 1995.
This isn't the charleton rap of Snoop Dog, but instead a convocation of
high-consciousness with lyrics that glide over funky tunes. Featuring
appearances by the flawless Bootsy Collins and the high priest of funk
himself, George Clinton, the disk is high-octane through and through.
Any disdain for preachiness is dispelled here when you realize that
these are real political activists dealing with the
real problems of racial injustice and not just a woeful lot of
suburbanites making trite political statements (see Live for examples).
The Last Poets are a must-have in any complete music collection, and
this album is a fine sample of what they can do.

1001
TAG Recordings
If you play this album really slow on a walkman with rapidly fading
batteries, the lead singer sounds kind of like Eddie Vedder. Beyond
that, though, it's nothing MELVIN hasn't heard before on our local pop
rock radio station. There's no reason to describe their sound in this
review, because you just shouldn't listen to the music. Did we mention
that the band has cool renegade song titles such as "Sadomizing Hussein?"
Gee, if we could only get these clever pensmiths to write for MELVIN.
---