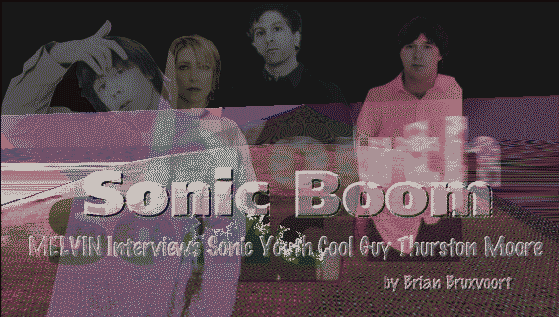 Over the past 13 years, Moore and his band Sonic Youth have arguably jilted rock and roll as much as Led Zeppelin or any of the biggies ever did. In the early 80s, they put out a string of five albums that employed bizarre guitar tunings to construct towering walls of sound behind punk anthems and essentially gave birth to what is now called alternative music (and all the bad fashion statements that sprang from it). Countless bands--good and awful alike--owe Moore and his band a kiss on the butt cheek for inventing their style of playing and for inspiring them with their off-kilter recordings and "do it yourself" approach.

By 1990, the band was signed to Geffen Records, a move that opened the underground's floodgates to the mainstream and paved the way for such bands as Nirvana. Since then, the band has become a huge force in the recording industry. So huge, in fact, they've been asked to headline this year's Lallapalooza tour once again, after refusing the prized gig for the last couple of years. On top of that, both Thurston Moore and drummer Steve Shelley run their own independent record labels, and guitarist Lee Ranoldo is involved in production work for several up-and-coming bands.

Last year, with the release of the band's 10th full length album, Experimental Jet Set Trash and No Star, they took a break for bassist Kim Gordon (who's hitched to Moore) to squeeze out a puppy, Coco Hayley Gordon Moore, and for the rest of the band to work on their various outside projects. Moore also took this time to write and record his first solo album, Psychic Hearts, (now available).

As for Sonic Youth as a whole, the band has worked up some of their strangest material to date, and they're using the Lallapallooza tour to unleash it on an unsuspecting public. MELVIN spoke with Thurston Moore from his SoHo loft shortly before the band's West Coast tour with REM.

Click here to begin the interview.
---